Family Session Info and Tips
I'm so looking forward to capturing your family!
I love real- real moments, real love, real emotions. I'm here for it!
Before the Session
Plan Outfits
Start with mom's outfit (something she's comfortable and feels her best in) and work around her outfit. Outfits do not need to match but coordinating colors work best! Avoid busy patterns and small stripes as the camera does not pick these up well. It doesn't hurt to have a backup outfit in your car since spills and messes can happen! Feel free to reach out and we can go over outfits if you have any questions.
Prepare Your Kids
Let the kids know that in advance you're going to go have some fun! It can often help if they feel no pressure but instead that they're going to go play. If you have a shy or nervous child we can plan a video chat so they can see my face and hear my voice before the session date.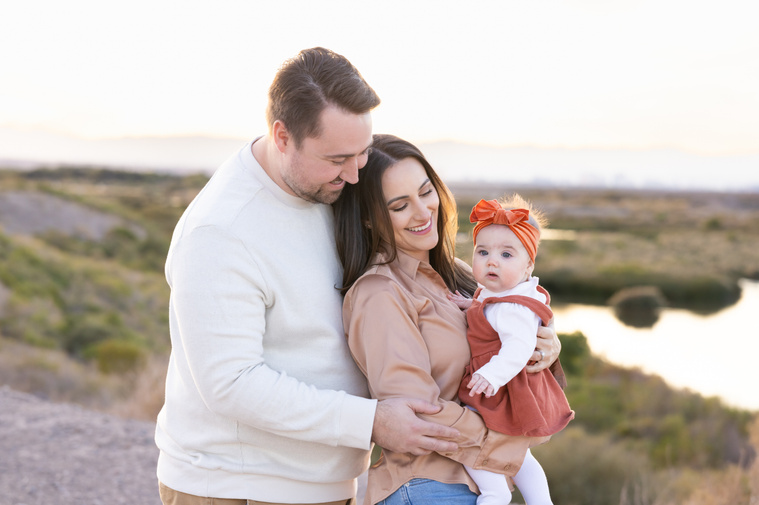 Session Day
Rest + Eat
Make sure everyone (not just the kids!) is well rested and fed. Also bring a snack and water with you just in case.
Bring a Toy
If you have a small child, bring a small toy or comfort item that they can hold onto to feel more comfortable. For older children bribes often work! A treat promised at the end of the session can do wonders.
Arrive Early
Plan to arrive early leaving plenty of time to park, walk to the location area, and to make any last minute adjustments if needed.
During the Session
Empty Those Pockets

Also don't forget to take hair ties off your wrist. Smart watches are up to you if you would like them on or not. I usually bring a small basket so that you can hold your phones, wallet, keys, etc. in to keep them safe during the session.
Relax and Have Fun!
Sessions almost never go perfect! Don't sweat it- take a deep breath and enjoy your family and the pictures will reflect that. Try not to get your child(ren) to look at the camera or direct them but instead keep a relaxed and happy face and I'll be the one making crazy faces to get them to smile! (But also please don't ever record me trying to get kids to smile because I look craaaaazy- anything for the perfect picture!). If you ever feel awkward just take a breath, look at child or spouse and think about how much you love them.
I'll lead you through different poses and will play different games with the kids to get a combination of both posed and candid images.