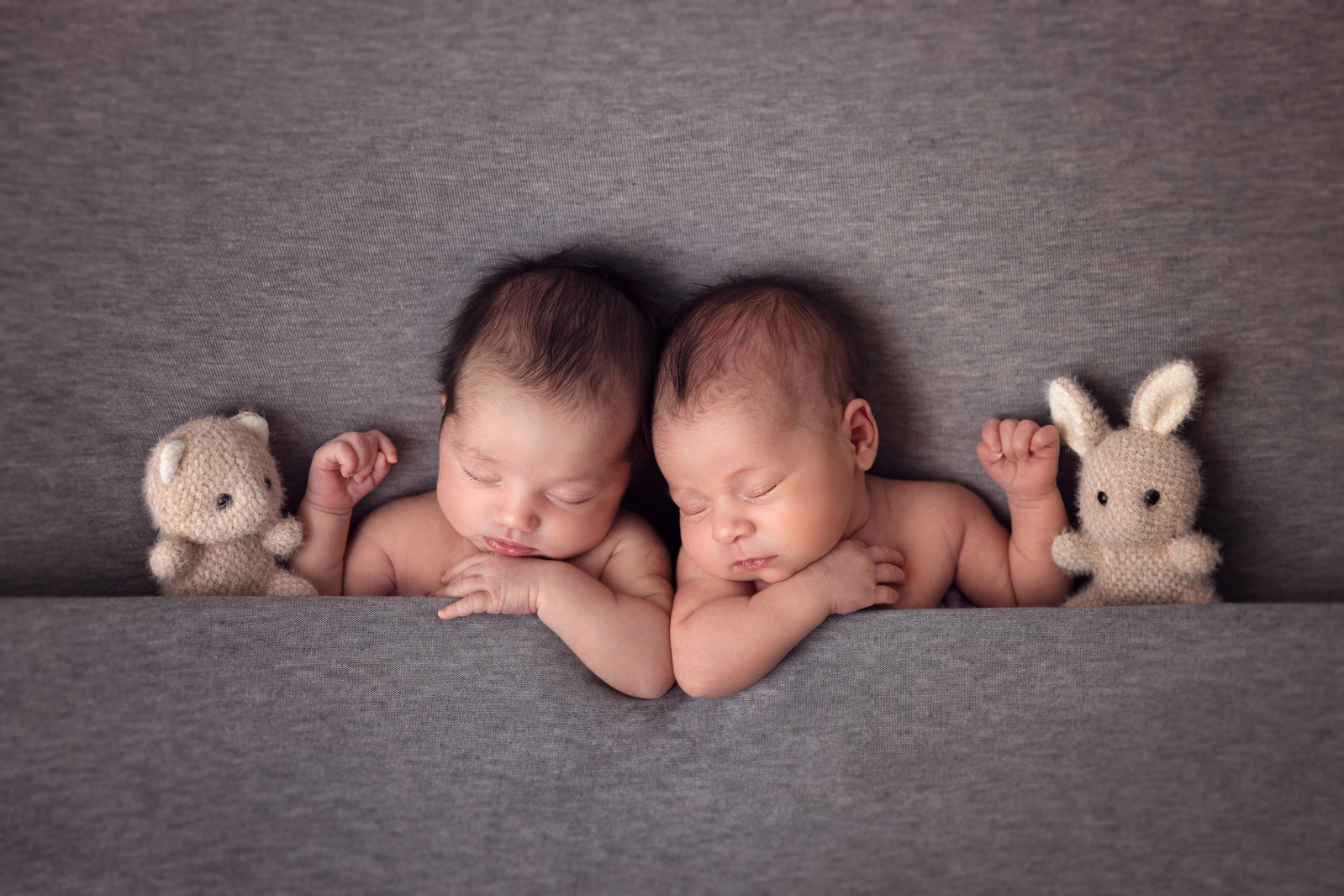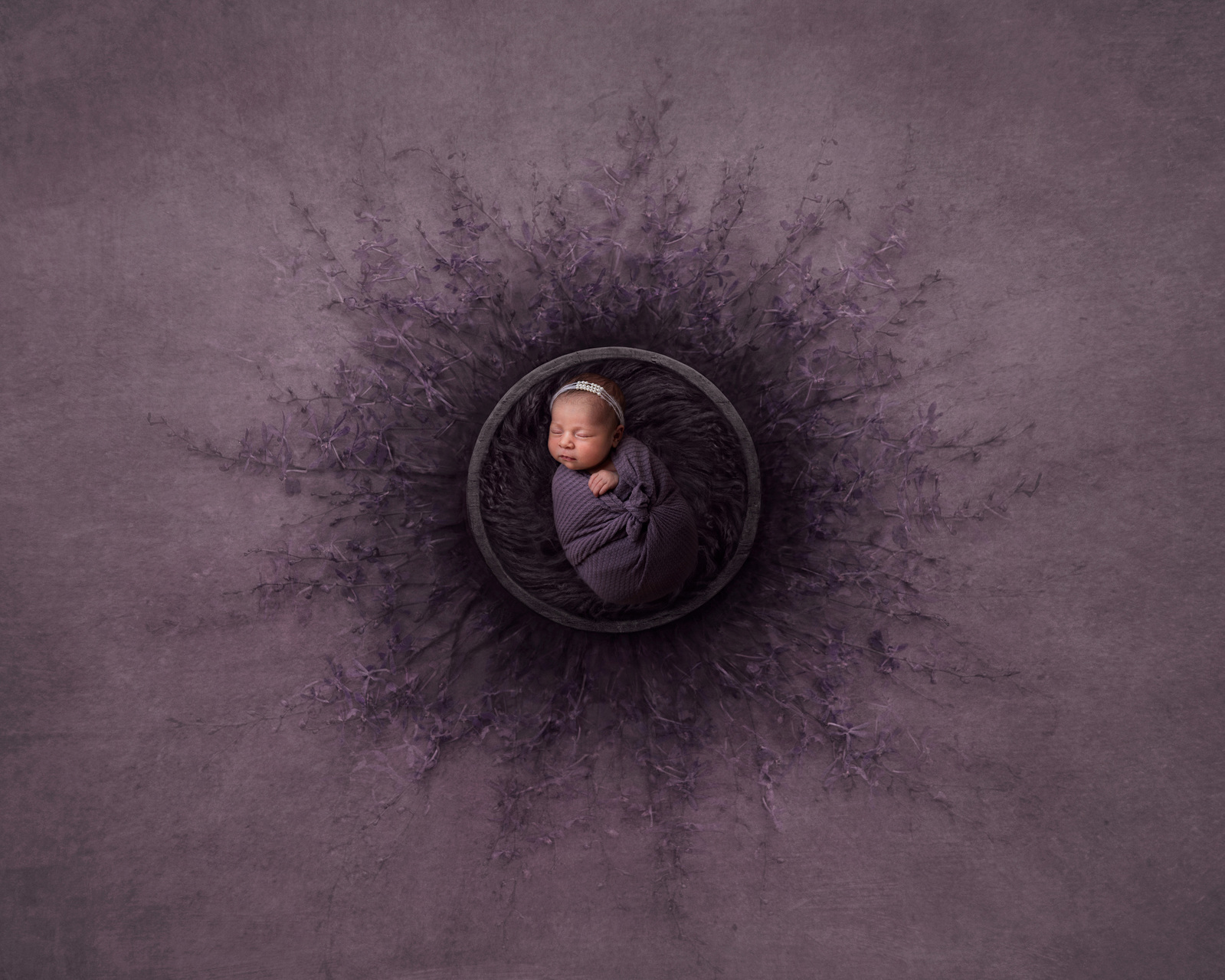 Who is taking the photos?
All newborn photos are photographed and edited by Melanie. She is up to date on immunizations (including whooping cough and covid vaccines), trained in infant safety, educated in newborn photo techniques, and a mother herself!
Where do the sessions take place?
For the comfort of the babies, all newborn sessions are in-home. Everything is brought to your home including lighting, props, backdrops, wraps, and outfits for baby.
What is the best age to photography my baby?
The best age range is roughly 5-12 days. I also love working with older newborns and am happy to schedule a newborn session up to six weeks of age. Please note the older the baby the less baby will be willing to be posed. An older newborn will have a more relaxed type pose feel to the session. For older babies, please inquire about tummy time (3-5 months) and sitter sessions (6-9 months).
When should I schedule a session?
The best time to schedule is during the second trimester. Once baby is born we will finalize the time and date of the session. I will always do my best to squeeze in last minute sessions but my schedule does fill up so please try to book at least a month ahead.
How do I book a session?
Send us a message through the contact form or email us at info@pappasphoto.com with info such as your due date, what colors you would like for the backdrops and wraps, if you have any themes you would like or to incorporate anything of meaning, and any questions you might have.
After you've contacted us Melanie will reach out to discuss all the details!
Can photos be taken with parents and siblings?
Although it is not the main focus of the session, parent and sibling photos are highly encouraged! If it is safe for baby I can photograph with pets too. Please note that sibling and parent wardrobe is not included.
Can you guarantee certain poses?
Squishy baby poses are the cutest and I love them! Just know that every single pose is up to the baby. Some babies don't like certain poses or being handled in certain ways. If baby is not comfortable I will absolutely not compromise their comfort or safety. Once baby is settled we can always try again, but no pose is guaranteed. Please note that even the fussiest babies can still have a gorgeous gallery of beautiful photos that will be treasured for a lifetime!
My house is small, is there enough room for photos?
Luckily a newborn setup is quite small! I just need around 6x8 feet to work. You just had a baby so please don't clean up for me! I can work in any space since I bring all props, equipment, lighting, etc.
How long does a session take?
Timing is up to the baby! Everything I do is to make sure that they are happy, safe, and comfortable first and foremost. On average session are between 2-3 hours but can be shorter or much longer. Most of the time is spent with you feeding or soothing the baby while I photograph for much less of the time. Please don't plan anything soon after your session in the event it runs long.
What is your cleaning process?
Everything baby touches is cleaned between sessions. If something cannot go in the washing machine then it is spot cleaned and disinfected. Free and clear laundry detergent is used to make sure there are no dyes or fragrances.
Are the photos edited?
Yes! All photos are edited. Spots that will go away soon, baby acne, and flaky skin are all edited out, but I will never remove anything that is permanent. If you do not want these things removed or have other editing requests please make a note of it before or during your session.
My privacy is important, how can I guarantee it?
Having lived in Los Angeles, I completely understand! At your request I can provide an NDA. This covers everything from the photos to who your are- all will be kept confidential.
What is included in the price?
In-depth education on newborn wellness and safety, years of experience, top of the line equipment that is frequently upgraded, full insurance, an extensive and ever expanding collection of props and outfits, everything brought to the comfort of your home, and hours of editing and final touches on each gallery all factor in to the pricing. I do not take lightly just how precious your new baby is and do everything to ensure that they are safe and that you feel comfortable throughout the entire process. For more information on pricing, packages, and discounts please send a message on the contact page or to melanie@pappasphoto.com
Why Pappas Photo?
Unlike some franchised photography studios, I am the sole person running the newborn department of Pappas Photo- emails, phone calls, photography, editing, etc. All photos are consistent because of this and I dedicate so much care and love to each and every client and image. If you need anything at all I can be reached directly!